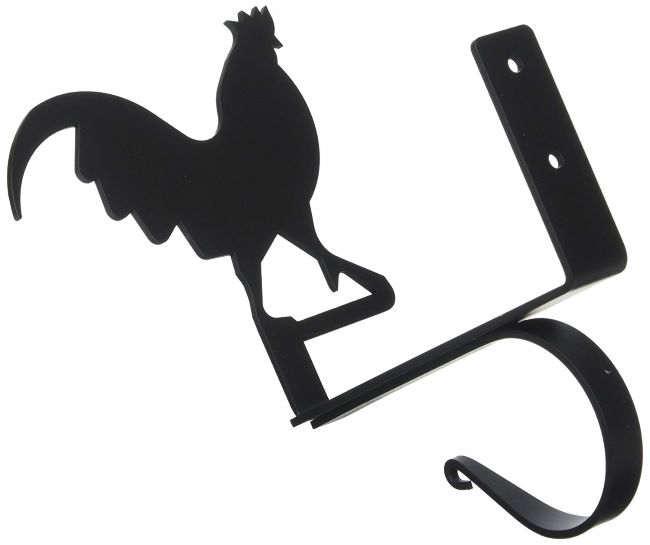 Here's a way to get double duty out of a single area. Rooster curtain shelf brackets.
These adorable rooster cast iron shelf brackets will hold a shelf and support a curtain rod for window treatments.
The rooster curtain shelf brackets are coated with a black powder metal coating to protect them.
You can use a 1″x6″ board for the shelf, which is not included. Curtain rod is also purchased separately.