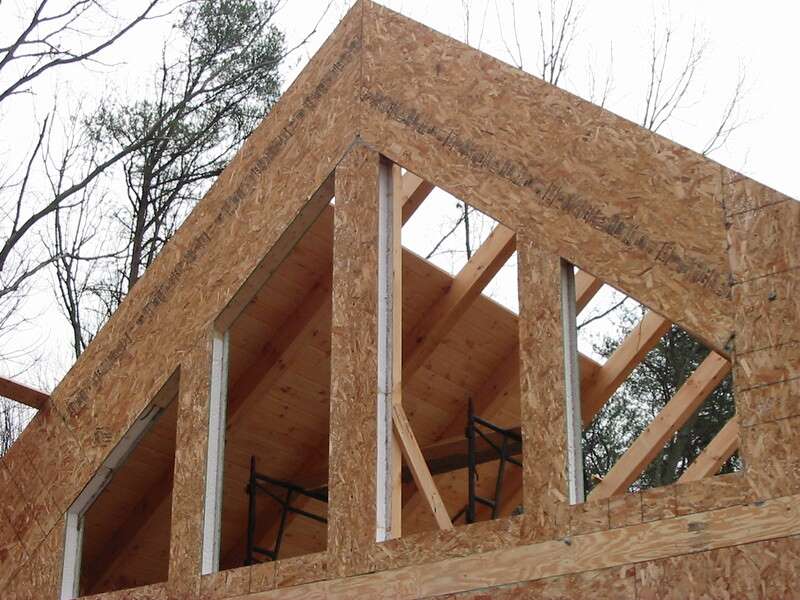 Structural insulated panels, or SIPs, are one of the newer technologies for building. The panels go together quickly, saving on labor, they reduce onsite construction waste and they provide superior insulating qualities.
Not only that, but they are a "green" technology! There are a number of advantages to building with structural insulated panels, and many people are discovering them—and building SIP panels homes for their families or for retirement.
The Low Down on SIP Panels
Just like log home building and timber frame construction, building a SIP panels home is a specialty kind of building. However, it is possible for a person who enjoys woodworking to build a SIPs house.
Of course, it is much easier if you select a house plan with just one floor! Things always get more complicated when you build two or more stories!
So, what's a SIPs panel home really like? If you are not quite sure what SIP panels are, you may find the answer in this article.
I'll tell you about the structural insulated panel home that we built in Virginia, and what it was like to live in one. You might be surprised to learn that it is very different from a standard traditionally built home.
Perhaps you have been wondering why people choose structural panel homes. And, more importantly, do SIPs make sense for you?
Learn more about why so many people are choosing SIPs panels for their new homes, and what kind of homes they can be used for.
If you use SIPs in your house, the initial cost is about the same as that for a brick home. But the energy savings are substantial, and they go on for years and years…
SIPs Walls go up Fast!
Structural insulated panels provide both support and insulating value to a home.
SIP panels construction is different from traditional stick building.
Perhaps you have heard someone talk about SIPs panels homes and wondered what they were.
I explain in this post what structural insulated panels are, and why you might want to consider using them to build your new home.
So, how are SIPs made? Steve and I were wondering that, as well. To find out, we went to a factory to see how they are made.
In this article, I'll share with you what we learned. It was a pretty interesting process, and although it looks like it would be simple, there were a lot of tests and quality controls.
While SIP Panels are relatively new to the construction industry, they have definitely made an impact on the way homes are being built.
Many people have discovered that they can be more comfortable and use less energy with a smaller HVAC system.
And, in addition, homeowners with SIPs homes, will save thousands of dollars on heating and cooling in the future.