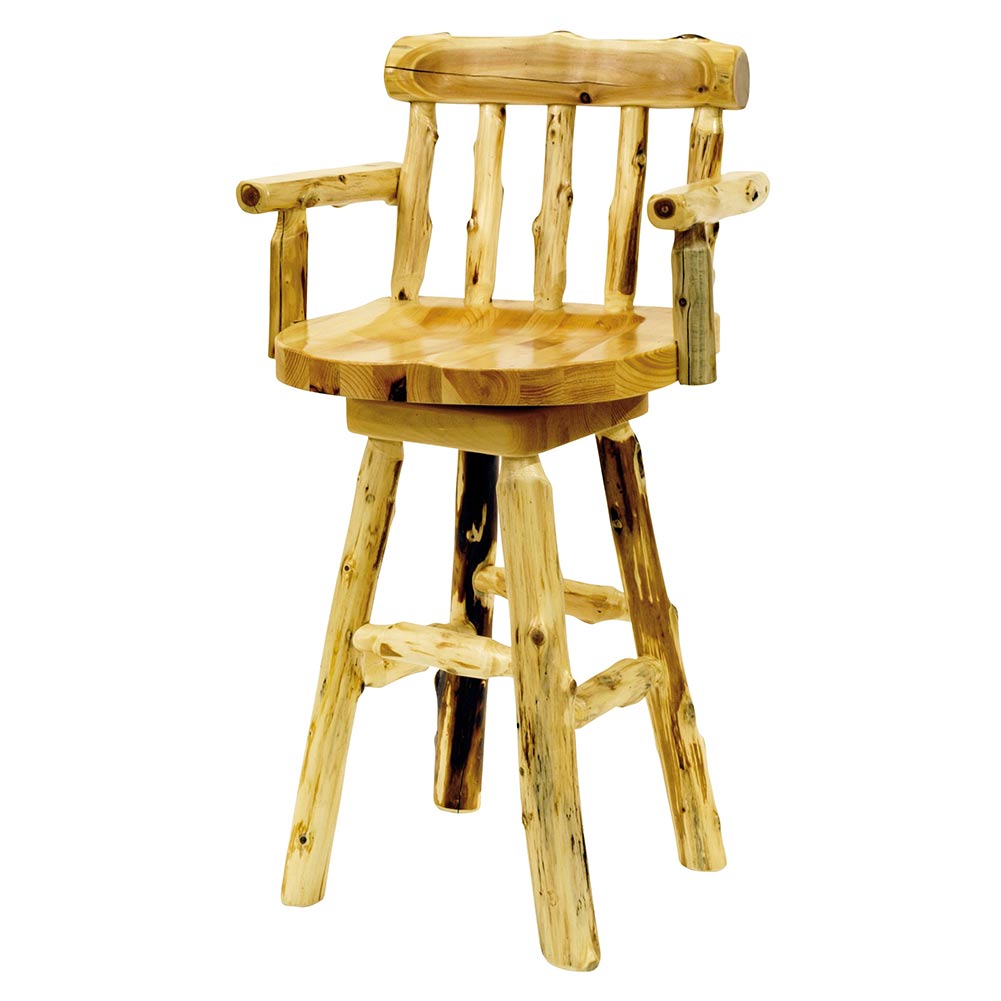 Consider a log bar stool for your log cabin or timber frame home.
They come in heights to reach a bar or a counter top. And log furniture is perfectly at home in a rustic setting.
A log bar stool is sturdy and strong and can take the abuse of guests and kids alike. This one has comfortable arms to rest your arms on.
This log bar stool is handcrafted, made from hand peeled white cedar logs.
It is finished with a clear lacquer for durability and long use.
Choose from one of 2 sizes. The size is based on the height of your counter or bar. So, depending on where you will use the stool, decide on the height that you'll need.
Counter (seat 24" high from the floor), measures 22" wide x 21" deep x 37" high
Bar (seat 30" high from the floor), measures 22" wide x 21" deep x 43" high