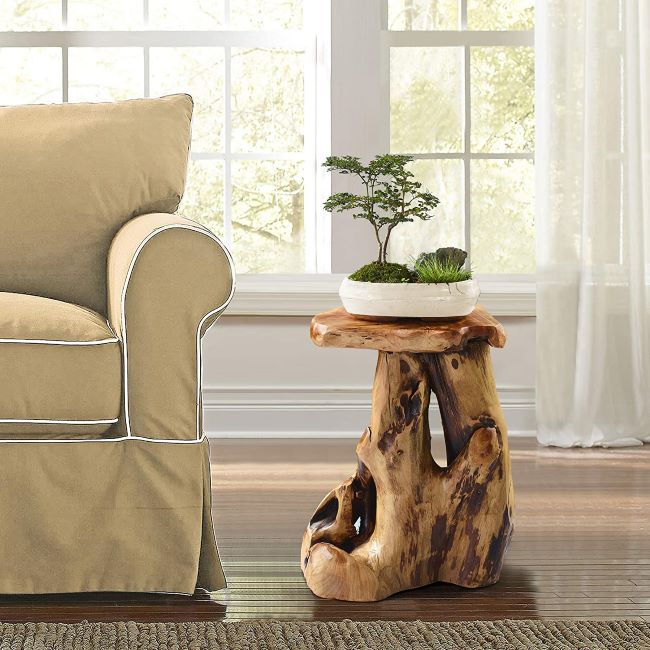 Truly unique and one of a kind, the cedar roots flower stand and accent table is handcrafted from actual cedar tree roots.
If you're looking for a specific design, this little accent table is not for you. Each table is unique, and, if you look at the photos, quite different from all the others.
Definitely a conversation starter, this cute little piece will fit into any corner where you need a little interest.
Consider placing one in your entry or hallway, beside a chair in the living room, next to a bed or beside a chair in your Man Cave. The little table will cheerfully hold a plant, flower or table lamp.
Each table measures approximately 19.5" high x 13.5" long x 15.5" wide and has tones of red and brown with a clear lacquer finish.
A great gift for a great price!