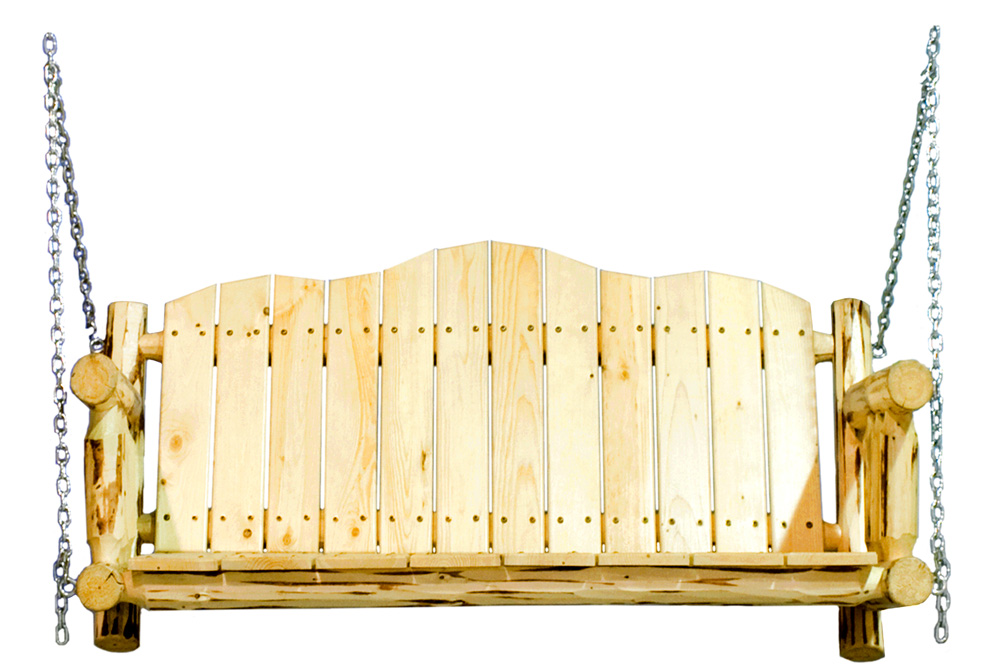 Have memories of swinging on a porch swing like this Montana porch swing? I do. I spent many hours swinging on my grandmother's front porch swing, shelling peas.
It was a great way to spend a lazy afternoon. And you can start some traditions with a porch swing, at your house, too.
Wooden porch swings last for years, and the memories of visiting friends and family, while sitting on a porch swing, last a lifetime!
This swing is made of quality northern white cedar, and it has strong mortise and tenon joints, and it measures 52″ wide x 24″ deep x 24″ high.
The Montana porch swing comes with a good exterior outdoor clear finish.
Handcrafted in the USA.
---
Do it Yourself…
Ever wondered if you could make a swing for your wife and kids yourself?
Well, now you can make a swing yourself! With TED's huge collection of plans, it's easy enough for most guys (and gals).
Each plan has a materials list in addition to clear instructions and illustrations.
If this sounds good to you, you owe it to yourself to check it out!