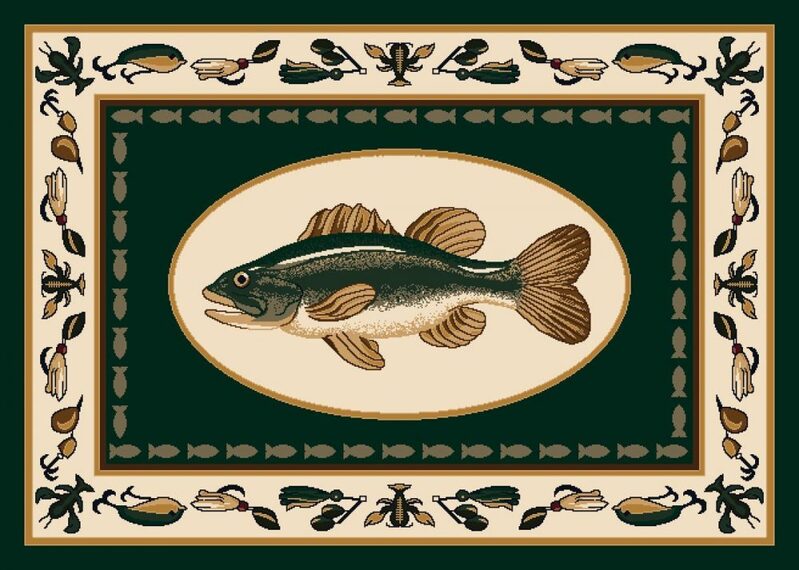 The Milliken Fishtales rug is bold and dramatic featuring a trophy bass and border stunning with its light/dark contrasts and its fish, fishing lures and crawfish bait.
Striking in its simplicity and detail, this charming fish rug will take front and center in your fishing lodge or cabin!
Look closely and you'll see little crawfish, fishing lures, little fish and a large bass in the middle.
Neutral cream, browns, tan and black will blend into most natural decors.
The rug is made of nylon and treated with Milliguard, for soil and stain resistance.