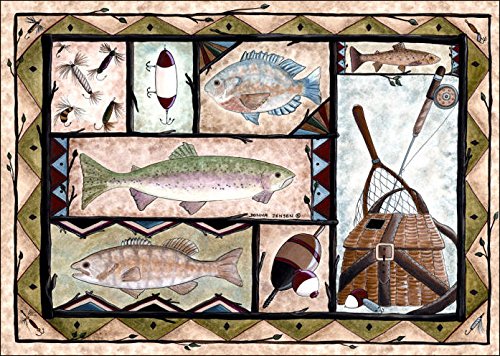 This colorful fishing door mat rug is perfect for a fishing lodge or cabin, with its fishing lures, bobbers, equipment and several species of fish.
Looking for a cute welcome mat for your fishing lodge?
This adorable welcome mat has terrific details and vivid colors to spruce up your entry.
You'll find fish, fishing lures, a fishing basket and bobbers, all in beautiful natural hues.
This front door mat should be used indoors. It's made of polyester and backed with urethane foam, to prevent slips and falls. And the front door mat is bound on all four sides.
Care for the rug is simple. Just vacuum it once in awhile to remove loose dirt and grime.
The doormat measures a generous 26"x18".