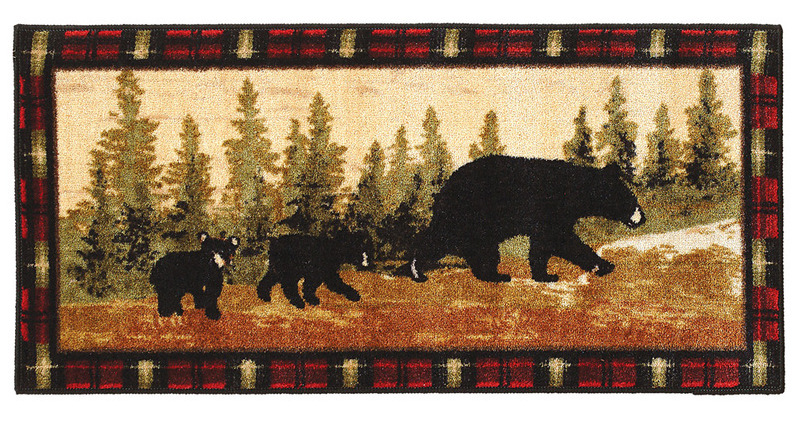 The Family of Bears rug has a mama bear with 2 cubs, sauntering through the pine woods, surrounded by a red and green plaid border.
Practical in addition to being cute, this kitchen/bath rug is a washable rug and looks great in a rustic cabin or lodge bathroom.
Your feet will love its plush softness, when you step out of the bathtub or shower. It is equally suited in front of your kitchen sink. This cute nylon rug is easy care for casual living.