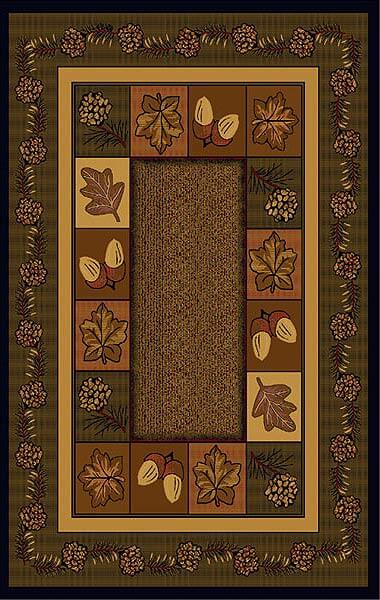 The Cody Pine Cone rug by Skyhawk Rugs is distinctive and rich, a real eye catcher and conversation starter!
Creatively designed, after a trip to the Big Horn Mountains, this rug will bring the outdoors into your home with its motifs from Nature and its rich earth tones.
Pine cones, acorns and forest leaves make this cute and rustic area rug an appealing addition to your timber lodge.
You'll find shades of green, brown and rust to go with your other rustic decor furnishings.
And the rug is made from practical polypropylene for tough wear and resistance to stains and water.
Use this rustic area rug beside your bed in the master bedroom or use it to define a sitting area on your hardwood floors.