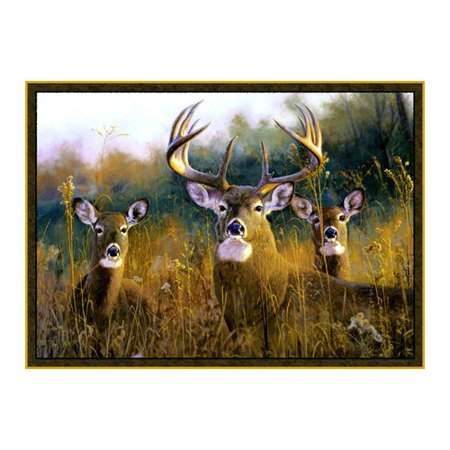 The Buck Stops Here rug by Custom Printed Rugs has a beautiful trophy buck and 2 doe with him, all in vivid realistic detail.
The buck is a magnificent specimen, and the scene on this rug is like looking out through a window in your deer blind.
Use this rustic area rug where its excellent details will be seen and get attention. Deer hunters will especially love it!
The rug is bound on all 4 sides. It is lead free, odor resistant, hypoallergenic and anti-static.
Makes a great addition in your deer theme decorating.