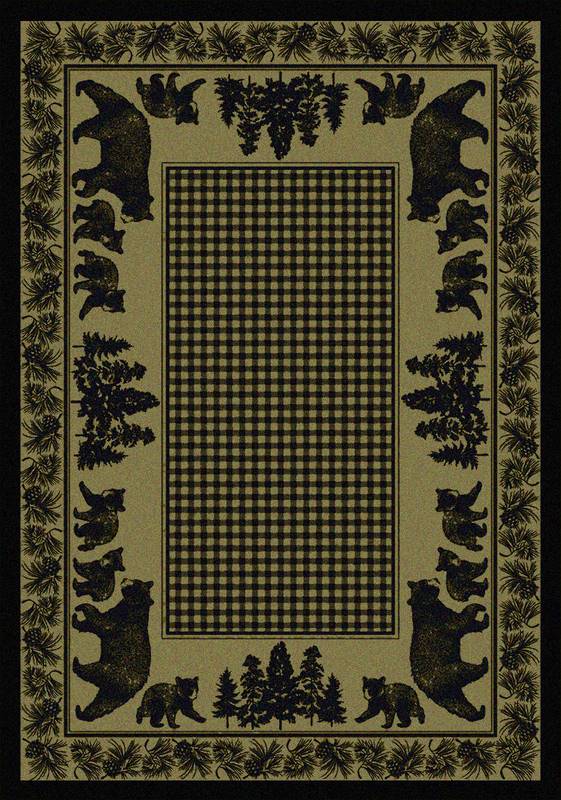 The Bear Family Green Rug, both the round rug and its rectangular cousins, present a pretty rustic lodge look with bears, pines and pine cones.
The center of this attractive lodge rug sports a buffalo plaid, and the colors are mainly green and black. Could that be mother bears with cubs wandering around the border?
It has cute bear silhouettes and evergreen trees on it, with a classy checkerboard center and pine cone border.
The rug is commercial grade rated, and its crisp imagery should stay nice for years.
Use this cute rug anywhere that you want to define a community get-together space on your hardwood or tile floors.
Log cabin or lodge, this sturdy nylon rug will stand up to years of use–and it won't fade or harbor mold or mildew, soil or stains.
Constructed with an antimicrobial EnduraStran twist process, the rug has a full 3/8″ cushy pile, making it soft and warm for bare feet. It's made of 100% continuous filament nylon.
A rug pad is recommended.
From the National Park Collection by American Dakota and made in the U.S.A.