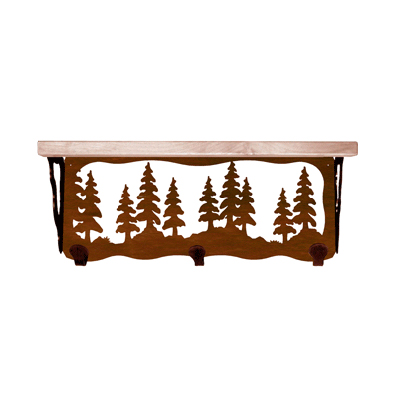 Picture this pretty pine tree wall shelf with hooks at your entryway, in the bathroom or in your kitchen area, to hang items or display them.
Pretty as well as practical, it solves one of those age-old log cabin dilemmas–what to do with all your stuff!
Place this at the door for outgoing mail, gloves and items that you need to remember to take with you to work or school.
And use it to hang coats, hats or scarves. Or bathrobes and nightwear.
The shelf measures 20″ wide x 8.5″ high x 7″ deep, and it has 3 hooks.