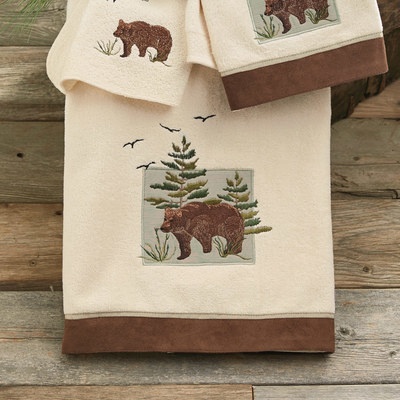 The Denali bear fingertip towel sports a grizzly bear in a forested area with trees and underbrush. 
The bear design is machine embroidered onto a gray background.
The towels themselves are ivory and they are made of 100% cotton, with brown trim.
A cute little bear hand towel to have in the guest bath for company.
Each towel measures 11″ x 19″.