Gingerbread house pictures can give you ideas on how to make your own gingerbread houses unique and creative. This collection of gingerbread house pictures should get you started.
The look of your gingerbread house will depend on a number of things–how artistic you are, who helps make the house, and how much fun you make the process.
Don't make the mistake of being a perfectionist.  Just have fun.  After all, this log cabin tradition is more about having fun than creating a masterpiece.
Enjoy my collection of gingerbread house pictures!
Get Your Gingerbread House Kit baking set Now…
Gingerbread House Pictures – Typical and Simple
Magical Gingerbread House
Gingerbread House – Details are Important!
Gingerbread House By the Sea
Gingerbread House Tree House
Gingerbread House Storybook
Simple Gingerbread House
Gingerbread House – Kids
Gingerbread House – Cookies on Cookies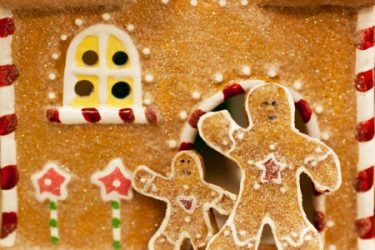 1st White House Gingerbread House
Gingerbread House – White House