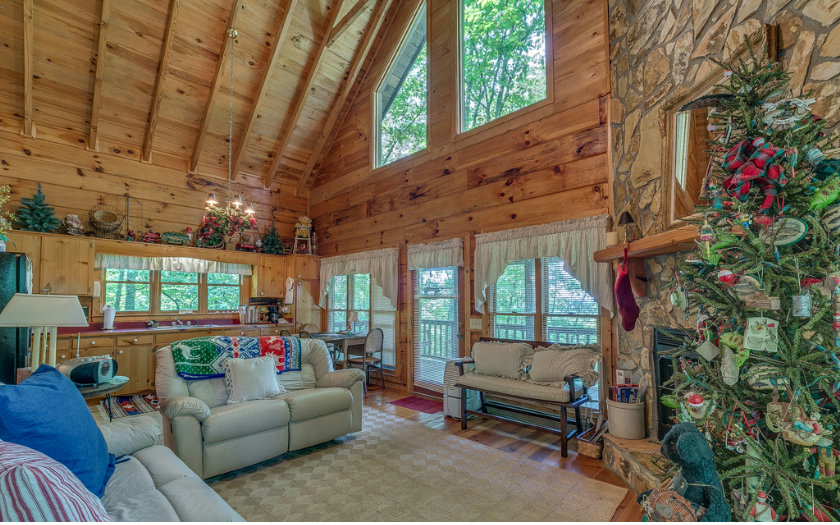 Collect Log Home Pictures
Log home pictures, worth a thousand words, can give you good ideas for choosing a house plan or altering one to suit your needs.
Our log cabin pictures are photos of real homes that people live in. They are not house models or stage sets of pretend log cabins and homes.
As such, you may see personal items of the owners and home decors that do not look picture perfect.
They are real, and, if you just pretend that you are visiting a friend, you'll see things that you like or don't like.
But, because of that, you'll be able to choose features that you want, and reject those that you don't want, for your new home…
Use Log Cabin Pictures to Design Your New Home
When you are working on the perfect design for your dream home, a log or timber home, of course, use pictures to decide on a floor plan.
For many people, it's really hard to translate a floor plan into a 3 dimensional idea of what your new log home will look like. Looking at a floor plan just doesn't have any resemblance to a house!
It's hard to visualize what your kitchen will look like, what a loft will look like in your Great Room, and just how much space you'll have in a bedroom or bath.
And the little details like railings and stairs never show up in a floor plan. So make sure that you look at lots of pictures, collect ideas, and have a good idea of what you want your log home to look like.
When you show pictures to your builder, he will understand. And you will get exactly what you picture in your mind!
Here are some articles that show pictures to get you started: